CDI module
"Negative" variable advance CDI. The stalling will coincide exactly with the hole between the stator and the rotor, with the same advance curve, for an engine that rotates in the opposite direction to that indicated in the rotor.

A lack of material, very useful when we do not find the rotor of the same direction of rotation of the motor, allows mounting the rotor with the motor of reverse turns of each other.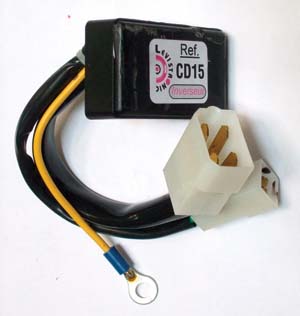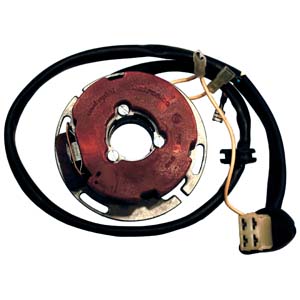 Remarks:
It replaces the Motoplat reference module 9635006, which is mounted on this stator. We will mount this CDI when the direction of rotation mark indicated on the rotor is different from the actual motor rotation. Advance, set-up with rotor and stator mark will match perfectly.