Universal coil
High voltage coil AT, with isolated magnetic core. This prevents the bike stops, rain or through a puddle. The objective is to distance the terminal to the mass, which may reach 400 volts and the probability that the leakage current is very high.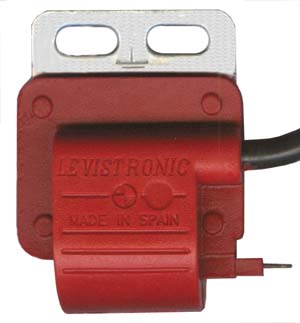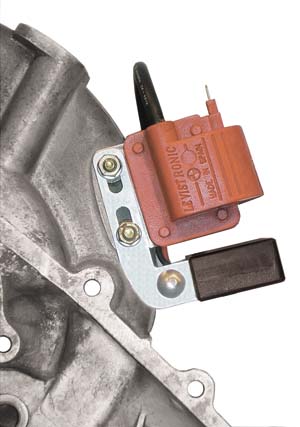 Remarks:
Ideal for substituting the original coil in Vespa scooters that mount the coil on the side of the rear wheel, together with the shock absorber, which generates a large quantity of dust and mud.

Observe the distance between the terminal and the ground. Moisture and mud will lessen the spark and this effect is minimized with this coil model.